Kisch Container Citrus Field Tests
Citrus trials were carried out in California in two packing houses. In both cases the fruit was stored between 60 and 80 days. There was no box failure on the Kisch Container.
A shipping trial from Lindsey, California to Korea was conducted with no reported failure on arrival.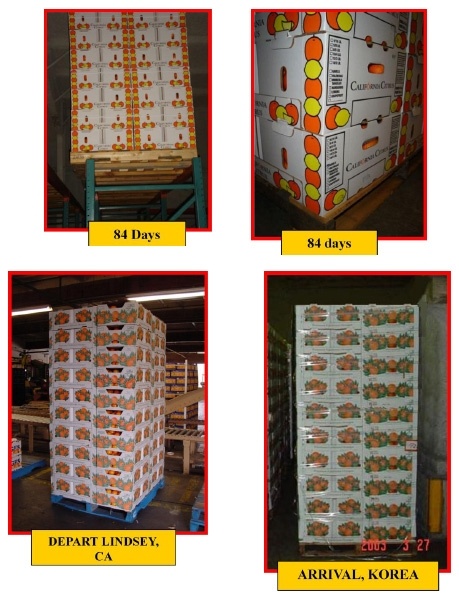 « Back